Real Estate Photo Retouching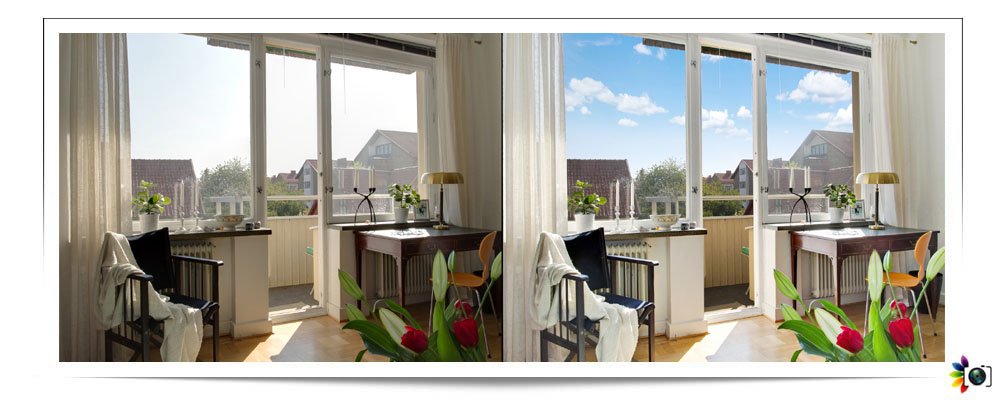 Most real estate business even the small and big ones dream of attracting more and more customers to their property in order to expand their business and to earn more revenue. So, you will need to reveal the best parts of your properties to potential customers but some businesses often wonder how to increase the appeal and elegance of their real estate properties without spending too much.
One of the simplest and cheapest ways through which you can accomplish the above is real estate photo retouching. Customers get easily attached to the clearly defined images and to the ones that look pretty much like the actual property. This is one of the major reasons for the immense popularity of real estate photo retouching services among businesses.
It is a widely accepted and proven fact that using elegant and appealing images of your property in websites and social media platform will help you to draw in more customers towards your business. Most of the digital images of real estate properties usually contain minor irregularities or related issues.
This can make your property look bad to your potential customers. If you are in this particular situation, either you can redo the photo shoot once again in hopes of capturing ideal images of your property or you can simply pass the ordinary or unattractive images to an experienced real estate photo editing company.
The first solution can be a little bit expensive and it may even fail to deliver the result that you are after. On the other hand, the second option available to you, that is working with a real estate photo editor will certainly make your ordinary images look elegant and attractive. Moreover, it won't cost you as much as the first one. Therefore, the wisest option is always the second one.
Real estate photo retouching service is one of the widely used real estate photo editing techniques and it has always enabled photo editors to enhance the appeal of different real estate images with ease. Some of the most popular real estate photo editing services offered at Photo Editing India are as follows:
Common Enhancing
Most of the digitally captured images usually contain flaws. However, some of the flaws in these images can be minor, which means that most businesses fail to recognize them. Real estate photo editing services possess the skill and expertise to easily identify the issue. Photo editors carefully resolve each one of these issues with the help of accurate photo editing software applications. This will enhance the appearance of the image and make it a lot more presentable to viewers.
Image Stitching
The introduction of modern photo editing tools and other software applications has allowed businesses and photo editors to offer a full and detailed view of their properly to clients. In addition to that, real estate photo editors join multiple images of your property into a single big image. This will help your customers to know more about the property and it also enables them to make a buying decision without visiting the house or property.
HDR Shots
Several real estate businesses have a misconception that low quality of images is enough for marketing and advertising campaigns. The reality is that poor quality images will not only drive customers away from your offerings but it will also affect the reputation of your brand. HDR shots of real estate obtained through real estate photo retouching compel your customers to check out your property.
Sky Changing
Outdoor images of your real estate properties should look cozy, elegant, dreamy, and appealing. However, the atmosphere and even background of some real estate images may sometimes look a little bit odd or unattractive. If that is the case, the experts at Photo Editing India incorporate the use of sky changing technique. This enables the photo editors to efficiently change the atmosphere of the digital images without compromising its quality.
Object Removal
What makes some real estate images unattractive or less appealing are the undesirable objects in their background. Objects such as litter, garbage, and others disguise customers, which mean that it is best to remove them from your real estate images. This is a highly sophisticated process but the expert photo editors at our disposal can pull off this without much effort.
How We Can Help You
Our creative efficiency and the ability to provide excellent photo retouching services to our clients have played a key role in the success of our business. Finding a real estate photo retouching service is not a difficult task these days but photo retouching company like Photo Editing India who guarantees the satisfaction of customers can be a tough job.
Get in touch with us to know more about our plans and pricing details. No matter what kind of real estate photo editing service you are after, Photo Editing India has got you covered.